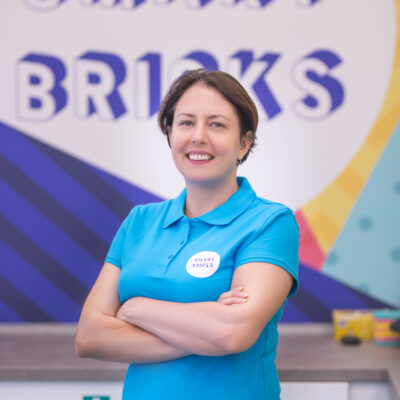 Mgr. Adela Zavadilová Árvová
lecturer
Hi, my name is Adela and I studied physics and chemistry teaching at the Faculty of Education of Masaryk University.
In my practice, I try to apply knowledge to everyday life in a fun and playful way, to convey knowledge according to the age of the child and with regard to individuality and with the help of applying  appropriate didactic procedures. I enjoy leading children to think independently and work together. It also positively motivates and encourages them. Developing their abilities, skills and habits is an integral part of this.
At Smart Bricks, I enjoy that the time spent here is an ideal combination of play, fun and learning. I'm glad to be part of this great team.